Welcome to Abigail Healthcare Pharmaceutical - Best Derma PCD Franchise Company
Helping to make a Healthier version of You
"Let our words be the genuine picture of our Vision."
Derma PCD Pharma Franchise - When it comes to Skin, Nobody wants to take chance and look for quality derma range from the Best Dermatology Pharma Company. Luckily, Abigail Healthcare Pharmaceutical stands on your expectation by providing safe Derma Products. Our Derma Products range is effective on skin ailments like acne, fungal infection, eczema, psoriases, sunburn, hair loss, seborrhea, etc. We apply multiple layers of quality before introducing our product range in the marketplace. We come on top of the list of top Derma PCD companies in India. In addition, we are planning to expand our product range at pan India level by offering the derma products franchise opportunity.
We are is presenting an opportunity for all Pharma professionals to participate in a thriving business of Derma PCD Franchise in Pan India. We are a fairly popular company in India with a wide range of derma products. Our company believes in innovation and quality above all else. Therefore, connect with the leading Dermatology brand for a chance at having the ownership of your own business with our motto of 100% customer satisfaction.
Our products are devised to upgrade your skin's freshness and attractive bloom. The company affixes with WHO, and GMP is known as the Best Derma Franchise Company in India. So, we are endowing Pharma Franchise for the Derma range in order to make the derma-related and skincare products available to the patients. After gaining immense experience in this field and becoming top Derma PCD Pharma Franchise Company, we are enticing medical representative & pharma distributors for Franchise Business across PAN India..
PCD Franchise Business Opportunity
Dermatology medicine industry has been growing with the rising environmental changes. So, while keeping in mind its vast scope, we have come up with an Opportunity for you. It is open for all wholesalers, Retailers, Distributors, etc. Being one of the demonstrated Derma PCD Company, we have a prestigious existence in the dermatology industry, which will give you the added benefit. Along with this, We have all the certificates along with state of art manufacturing services with our own manufacturing plant following the guidelines of the WHO. If you are seeking growth in the Derma PCD Franchise, then Abigail Healthcare Pharmaceutical can be the right choice. All the Diligent, highly competent, and talented Pharma professionals are invited for exclusive merchandising and monopoly rights.
Contact For Franchise Enquiry
Our Product Range
Abigail Healthcare Pharmaceutical has 200+ products that we distributes across PAN India. Our highly qualified R & D team strives to add 50 fresh products every year and introduce new plants in our infrastruture. All the Derma products and other Derma Products are processed under the monitoring of our quality control team.
What do we offer to our PCD Franchise Partners?
Pharma franchise business is a lucrative opportunity that will offer better growth and more career opportunities for the people. This is the platform that is being used by many Pharma Professionals to earn great profit and to set a stable business in the Pharma industry. Some perks that the firm provides to their franchise associates are as follows.
Variety of monopoly rights, through which you can secure a place in the market.
Transparency with our associates provides them with the complete details about the business.
Well-printed promotional inputs to increase the brand awareness
Best marketing strategies and methods that will help you to secure a place in the market.
Incentive plans at the time of the meeting the annual income.
Best support in expanding your Pharma Franchise in all over India
Customer support from our end to ensuring whether they would get the best support from our end.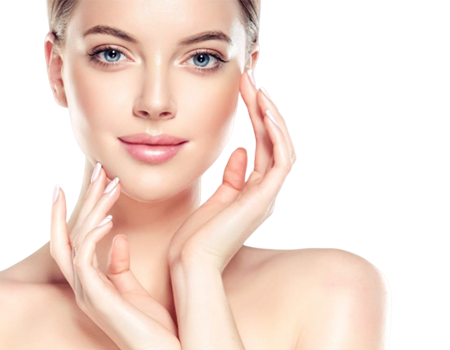 Our Quality Derma Product Range
Here at Abigail Healthcare Pharmaceutical, we are focused on giving you 100% purity and accuracy with our product range. Our Derma Range is number one in quality as well as reliability. The line of supreme products we offer is of the most superlative quality. Therefore, our derma range is highly in demand in the Pharmaceutical Market. For our Pharma Franchise members, we make sure to handpick the best excipients and raw materials for our medicines range. With a competent team of well-trained scientists, we make sure to make our medicines with consistency and genuineness. Our quality products are made with accurate compositions and rich quality substances. Indulge in our dependable Derma Product Range for a superior experience in the Pharma Franchise Industry.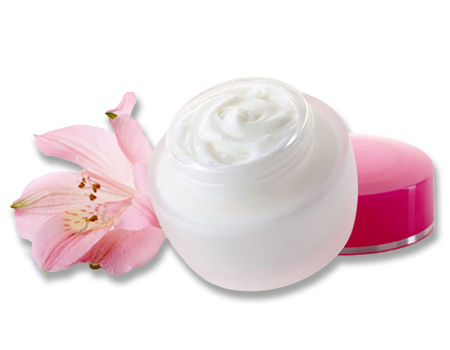 Why Rely On Us for Derma Product Range?
Abigail Healthcare Pharmaceutical, satisfy the demand of its customers. With a motive to distribute the best quality of derma products, we supply the drugs which are best for them. Our Company assures us to deliver advanced and fresh derma products. Our best quality derma products heal the disease of the people by providing skincare range to make the skin glowing and beautiful. The reasons for picking us for Derma Product Range are:
We have qualified and experienced specialists who thoroughly analyze and check the medicines. They also check them for excellence, security, and transparency.
We tested our chemical extracts on medically built parameters before using them in our final manufacturing tasks.
Before starting the formulation tasks, we thoroughly inspect our each fixed machinery to ensure maximum and quality production
All the raw material is processed under the strict supervision of most talented manufacturers from the world.
Stored the finished units in the warehouse and send them to the quality department as per the availability
Thoroughly inspect the quality of reach manufactured unit and ensure that they are flawless etc.
Our company is known for its commitments related to quality assurance, Packaging, and Timely Delivery. We never lack ourselves in delivering our offered drug range.
Derma PCD Franchise Frequently Asked Questions;
1Why Derma PCD Franchise Business is Successful in India?
Because of the effectiveness of the Derma Products for skin, hair, nails related issues, the demand for quality derma treatments is at a peak in the market as individuals are investing a great amount of money for their skincare and wellness. Even the Derma PCD Franchise in India has been announced as the King of the pharmaceutical industry due to its immense growth from 99billion to 302 billion in 5 years.
2How to Start Derma PCD Franchise Business with Brand Name?
You don't have to do anything difficult to start Derma PCD Franchise Business in India. Most pharmaceutical companies ask for your Pharma wholesale authorization number and your goods and services tax registration number.
Below is a step by step guide on how to start Derma PCD Franchise Business:
First, prepare a list of derma products that you want to promote and market.
Conduct appropriate surveys of available pharmaceutical franchises through offline or online media.
Once you finalize the company, ask them about monopoly rights in your area if it's free.
If free, ask for complete information such as product list, offer, and price list with net price and MRP.
You need a price list of at least 4-5 companies to compare prices, compare MRP, and compare product ranges.
Compare the brand name, company name, net price, MRP, or terms.
Before choosing the company, ask about the quality of the products and services that the company offers from their already customers and clients. This is necessary for the smooth running of your company.
If you want to see the Derma product range, ask the company to send you a complete sample kit, including covers for catch products, promotional materials, etc.
When you close, ask the company to collect the Price forma invoice and once payment is confirmed, ask the company to ship your item also discuss the transportation charges.
3How Much Investment to start Your Derma Franchise Business?
Investment is very important, and regular flow is even more important. The minimum requirements for owning a Derma PCD franchise in India vary from company to company. You can start with just Rs 10,000 up to 3 to 4 lakhs. PCD is a mini form of a Pharma franchise that offers a small number of drugs and drugs. Thus the investment is low and can be offered cheaply by various companies across India.
4How to Choose Best Derma Products for PCD Franchise?
Working with the quality range of drugs will always help in the growth of your business whereas poor quality will drop the sale. Now if you are wondering how to Choose the Best Derma Products for PCD Franchise in India then go through our key points for them.
Demand for the Product: Survey the derma range which is most required in the location you want to work. After making the list of derma products that are more asked consult the companies and have a product portfolio of them.
Portfolio of Products: After having a portfolio of the derma range from the company you want to work with choose the derma medicines according to your demand and requirement.
Quality of Products: The major factor while choosing the derma range is to be sure about the quality and certification of the drug thus ask for the sample kits and certifications of the drug for better business growth.
5Which Promotional Tools are Provided By Abigail Pharma?
In a competitive market, it is impossible to reach a wider audience without marketing and promoting your product. For that Abigail Healthcare offer a variety of attractive advertising media for the Derma PCD Franchise such as:
Visual Aid
Visiting Cards
Diaries
Brochures
Written Pads
Reminder Cards
Samples
MR Bags
Prescription Bags
Calendars
6Which Documents Are Required For Derma PCD Franchise?
Every company needs experienced managers. The PCD format follows a business venture for those who do not have many qualifications but are determined to achieve their sales goals well. The success of the company depends of course on the flow of currency, but the experience can take it to new heights. Pharma franchises are usually looking for two things:
At least 3 to 4 years in sales and marketing of pharmaceutical products. This is best done at a well-known pharmaceutical company.
PCD companies usually do not require qualification, but some may require at least SSC or 12th from a recognized body or degree, which is rare in most cases.